My Keyboard Isn't Working
First - check connection
Follow the cable from the keyboard to the back of the monitor and find out where it is plugged in. It's possible it came unplugged or is loose. Make sure the USB cable is securely plugged in.
If it still isn't working, try plugging it into another USB port to see if that solves the problem. Finding an open USB port on the PC itself is suggested for testing purposes, as sometimes the USB hubs themselves are the issue. 
If you still can't get the physical keyboard working you have an option to enable an on-screen keyboard until you get a replacement. Follow the directions below to enable the Windows On Screen Keyboard. You may also find this article helpful if you have limited space at the station where you set your register up and would prefer to not use the included keyboard.

Windows 11 - Enable On Screen Keyboard
Step 1 - Navigate to Settings

Click the button for the Start Menu at the bottom of the screen next to the search bar, and more than likely Settings should be listed in this menu, although yours may not be in this exact location.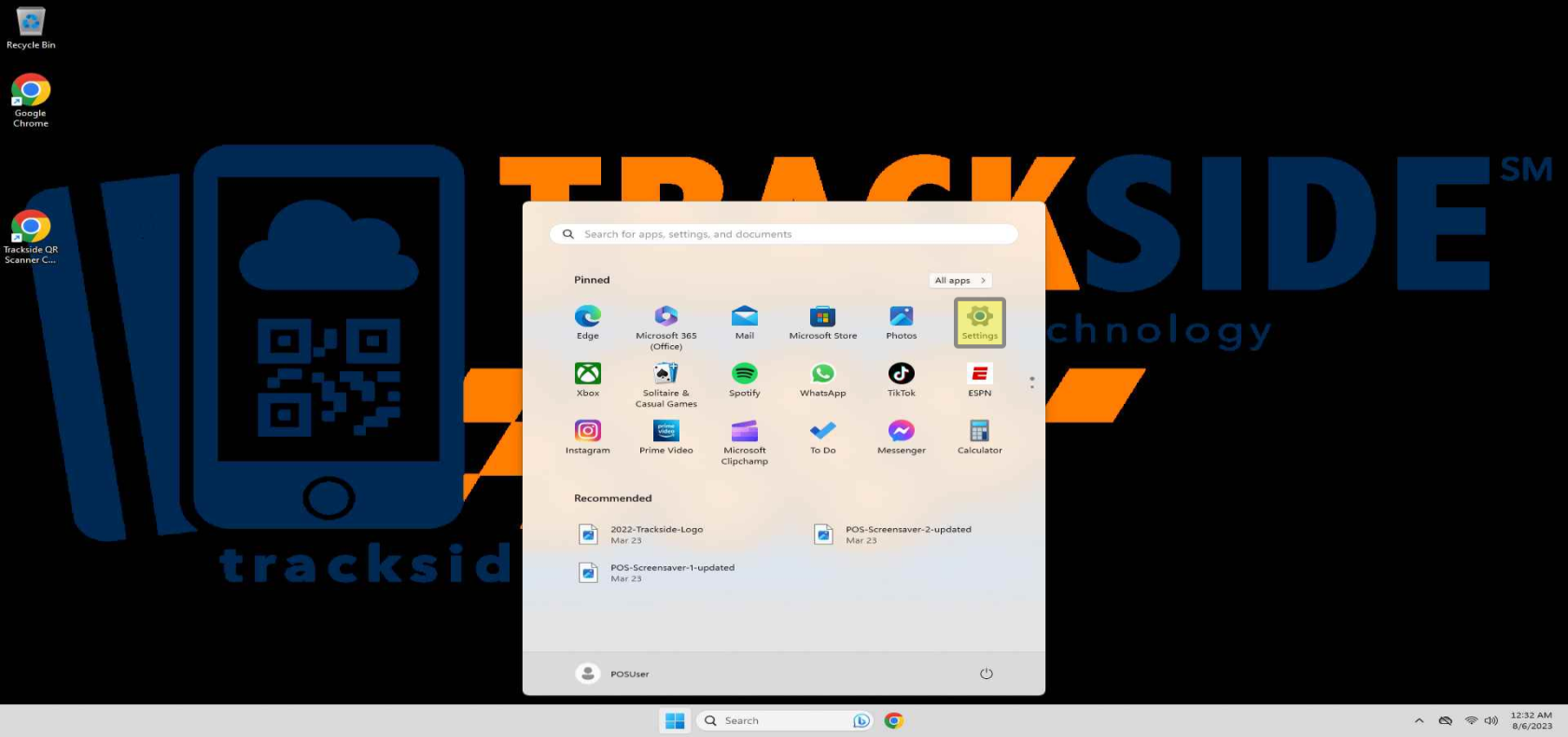 If it's not there, click All apps just above the apps.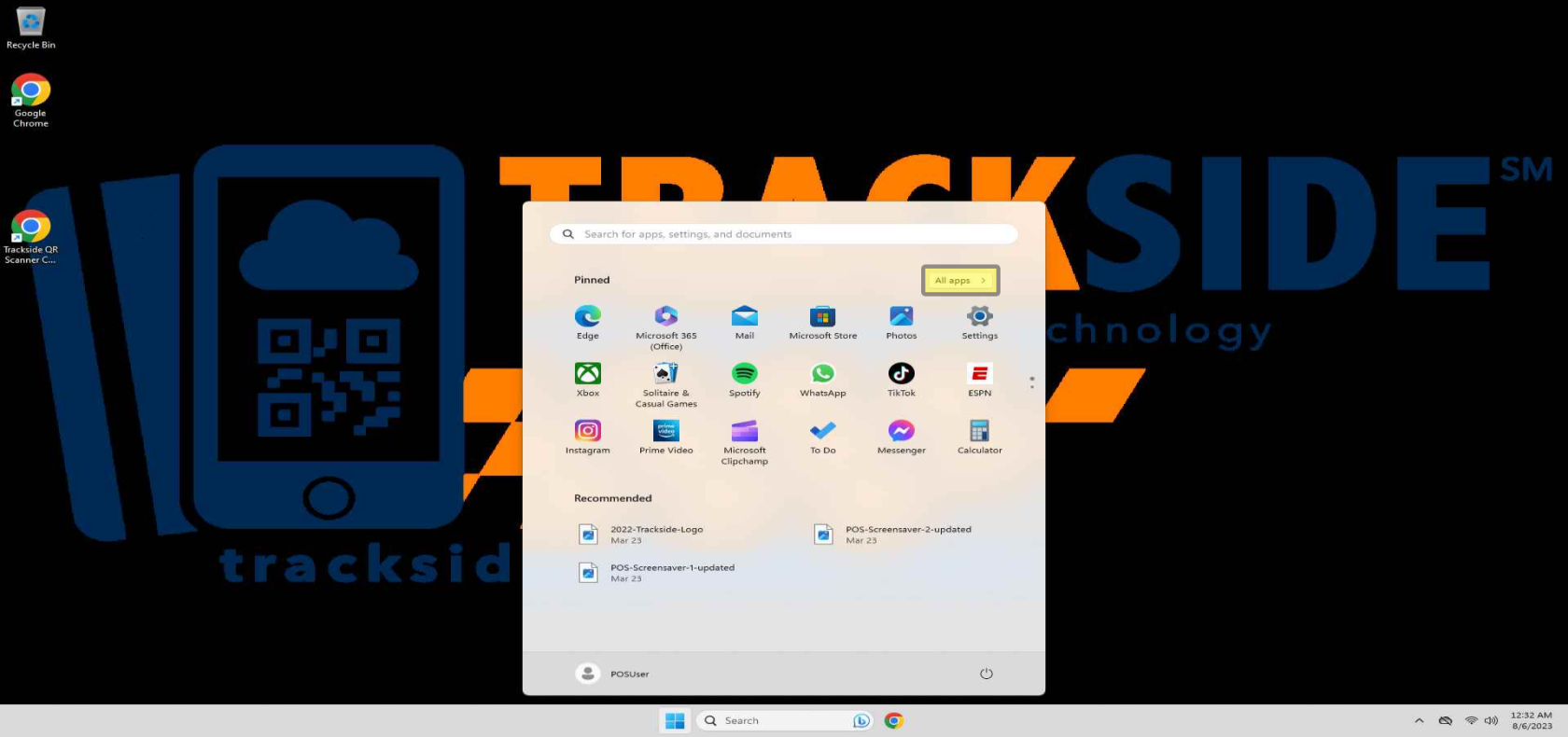 From there, scroll down to the apps starting with S, and click on Settings from there.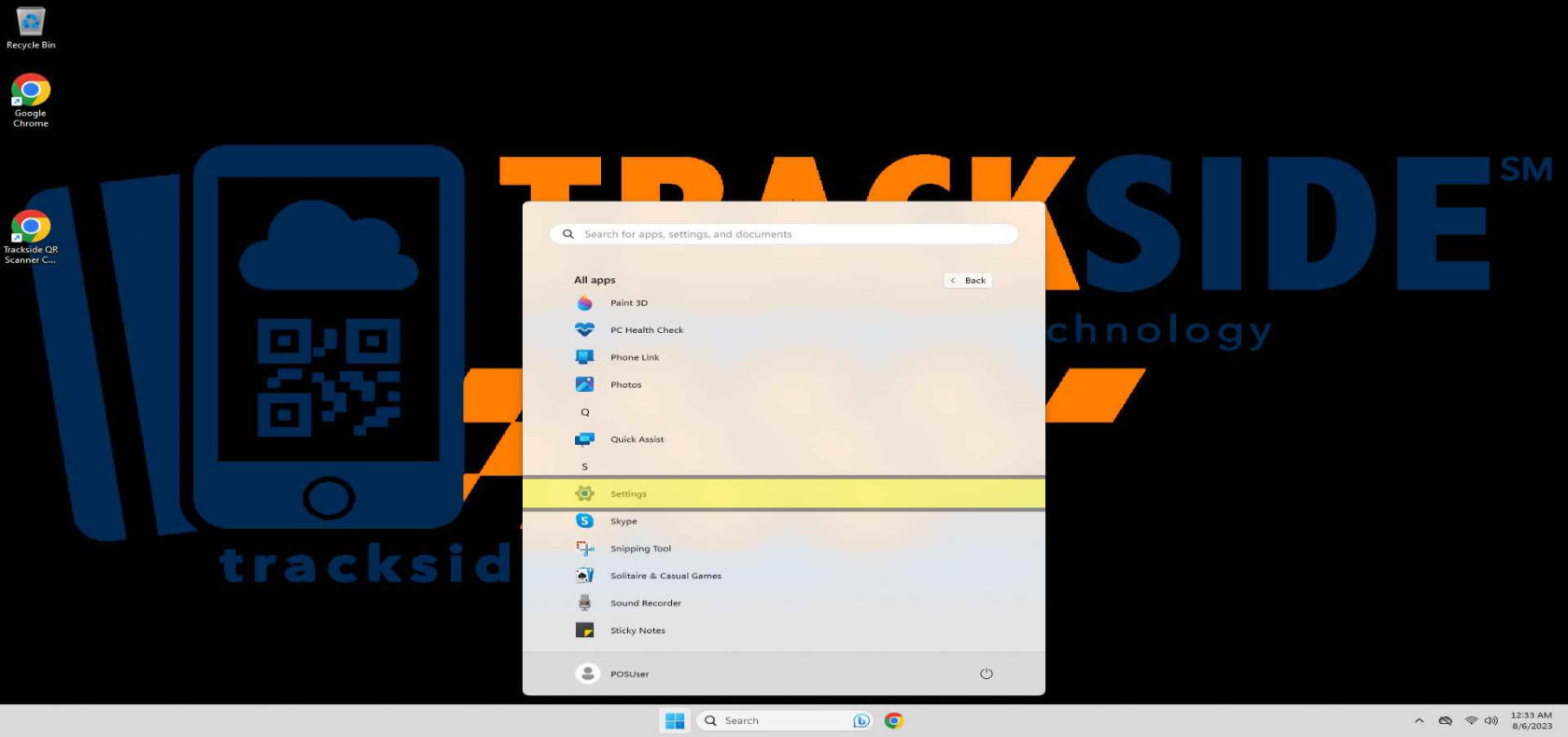 If you have a working keyboard available, you can also use the search bar in the taskbar to go to the Settings app.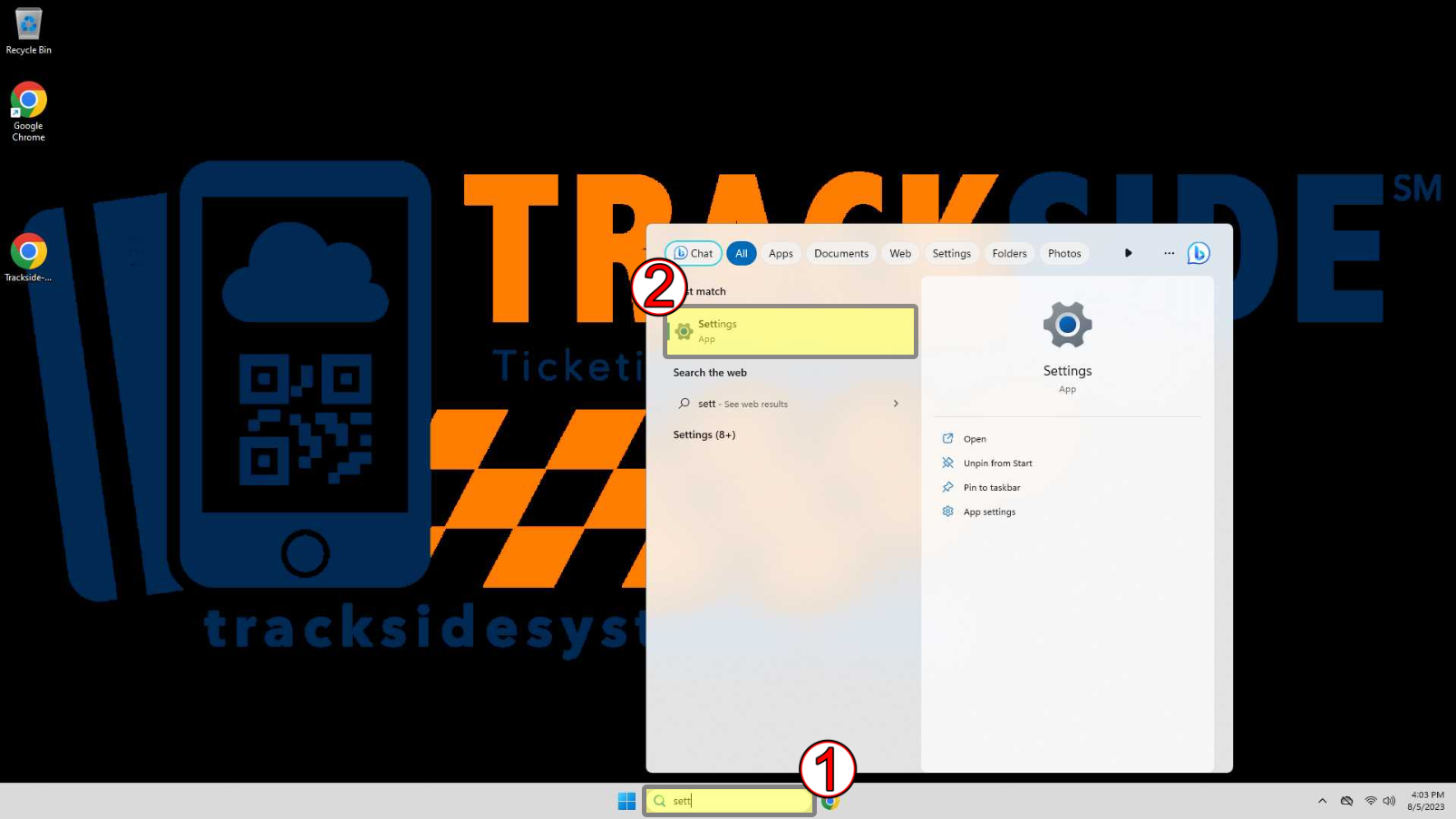 Step 2- Go to Touch Keyboard in Settings
Once you're in settings, you're going to click Time & Language in the left side menu.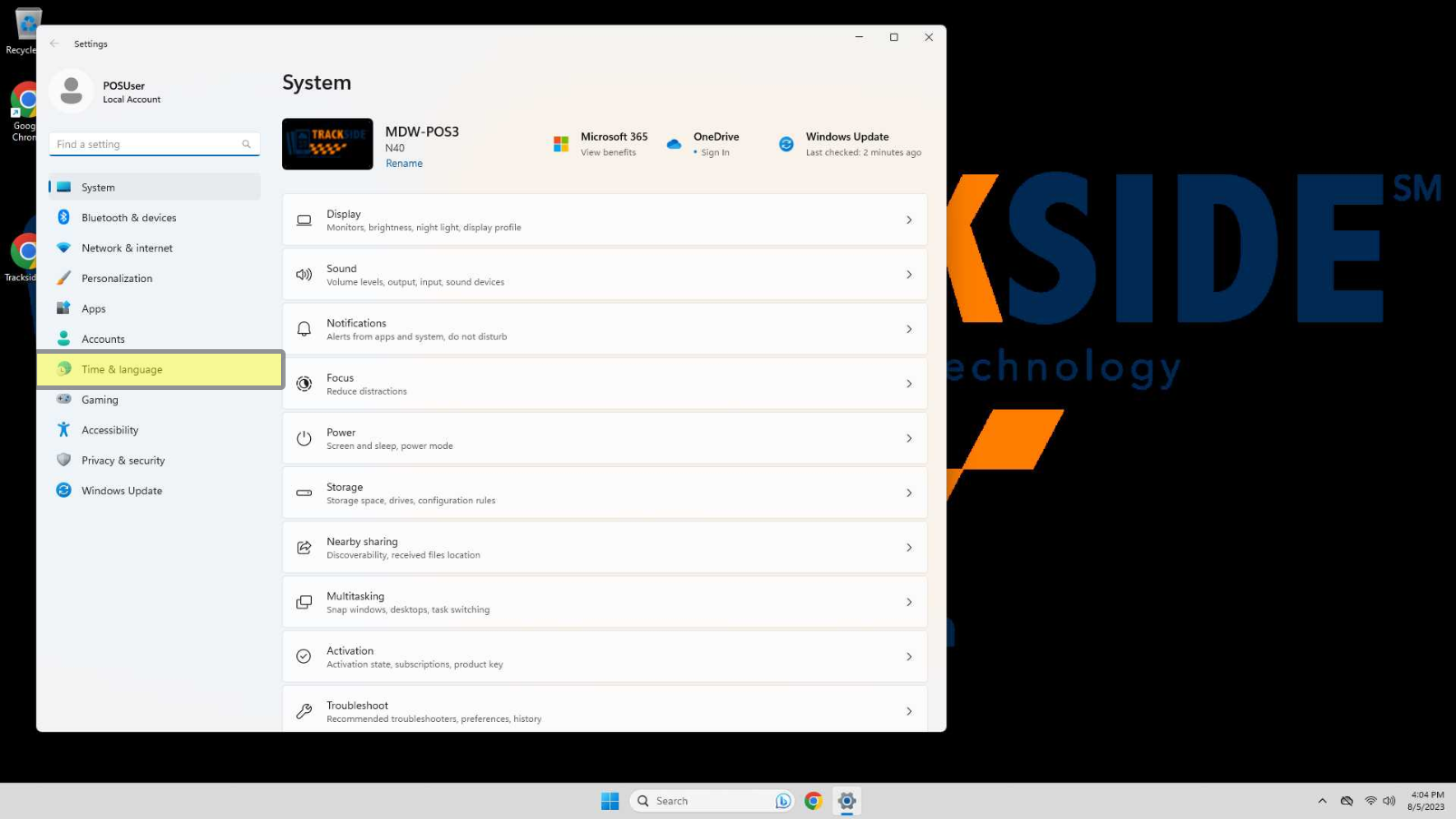 Then you're going to switch over to the right side and click on Typing.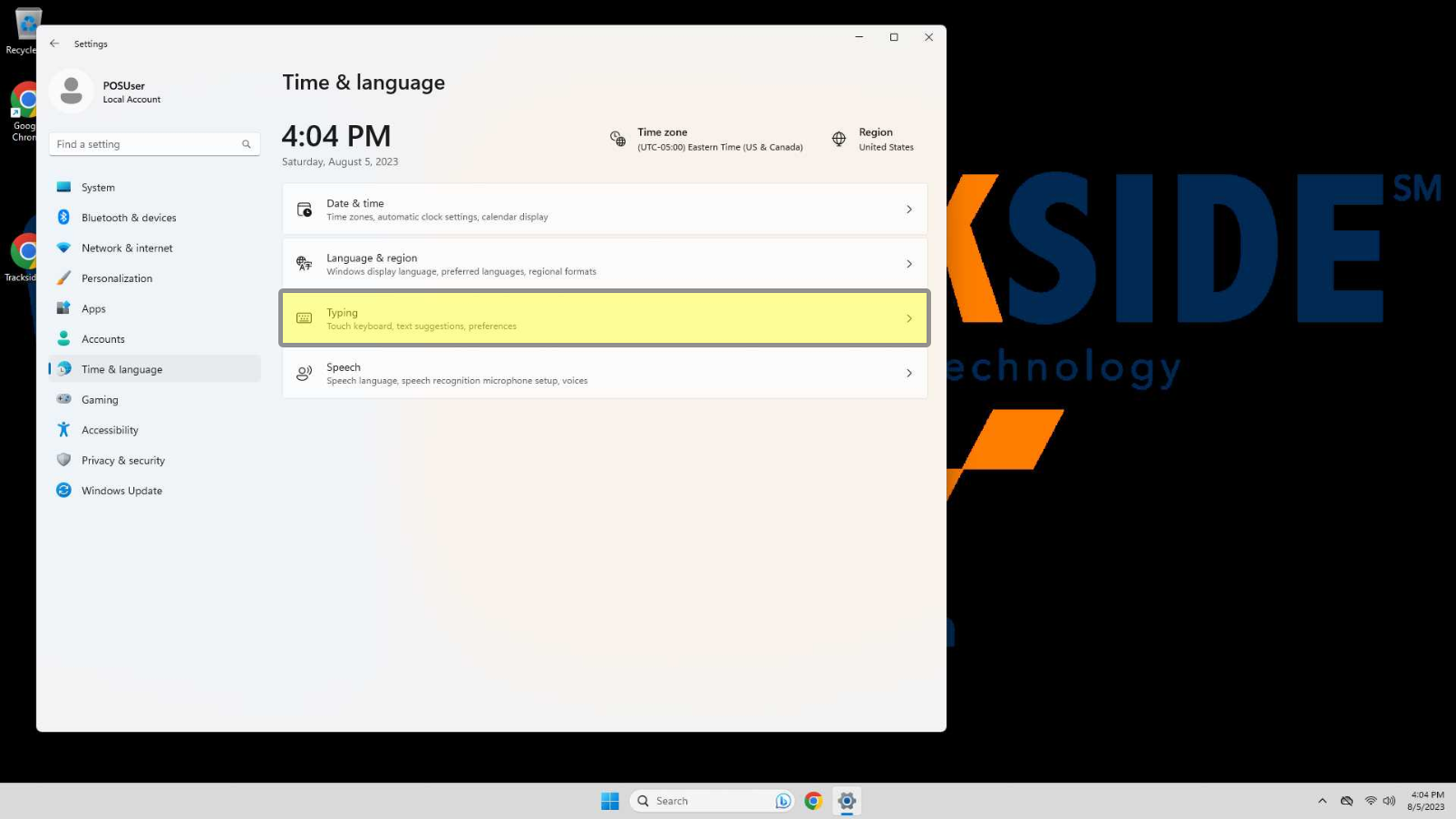 Step 3 - Enable the Touch Keyboard
Then click Touch Keyboard to expand the menu.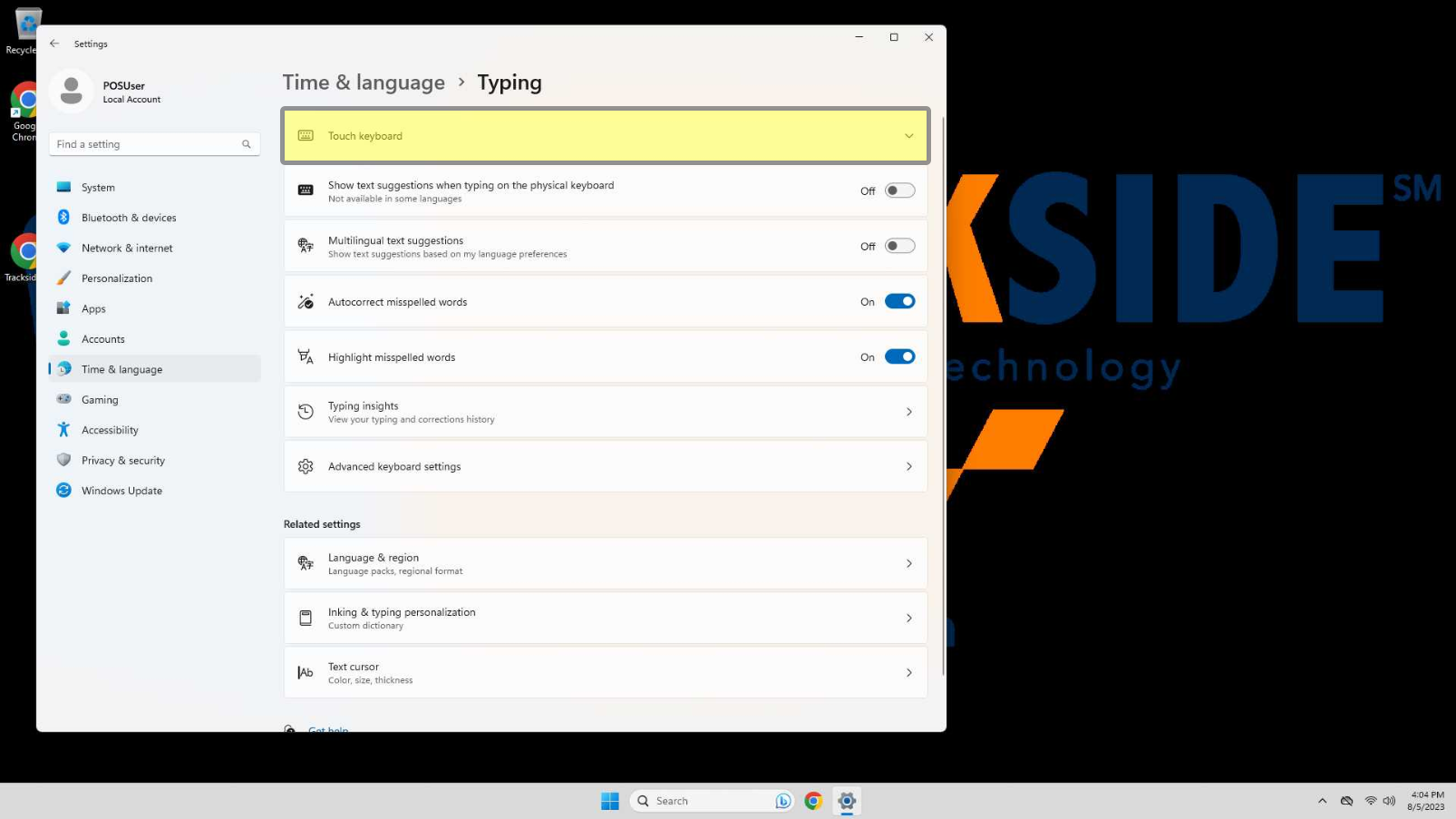 Then you'll select When no keyboard attached in the drop down menu for Show the touch keyboard. This will allow an on screen keyboard to show whenever you click in a text box, similar to what you'd be familiar with on your phone.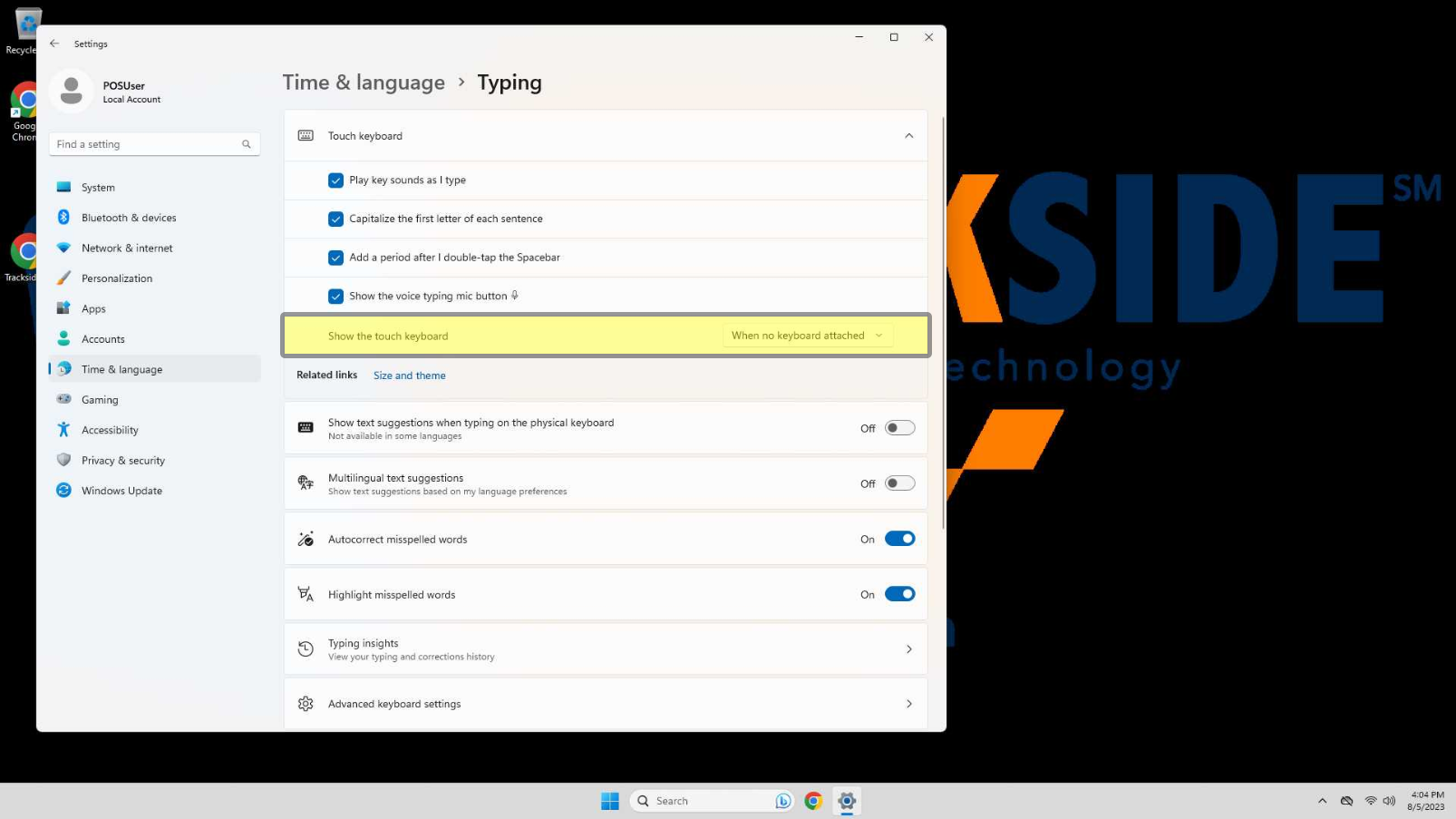 Windows 10 - Enable On Screen Keyboard
Step 1 - Enable the Touch Keyboard
There's another built in keyboard that's an app. It's not enabled and disabled as easily as this one. This is how you want to enable your keyboard. Long press the taskbar at the bottom of the screen and a menu should appear. Click Show Touch Keyboard Button.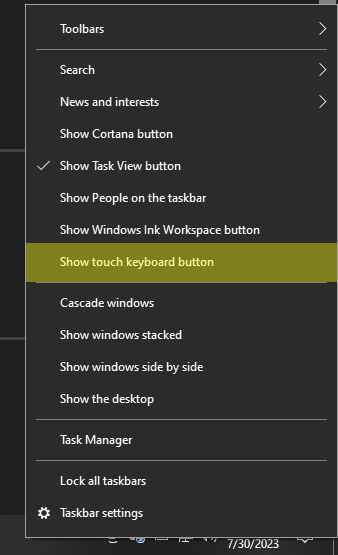 You'll have a new button at the bottom right of the screen.

When you need the keyboard, click it, and you'll have a keyboard at the bottom of the screen.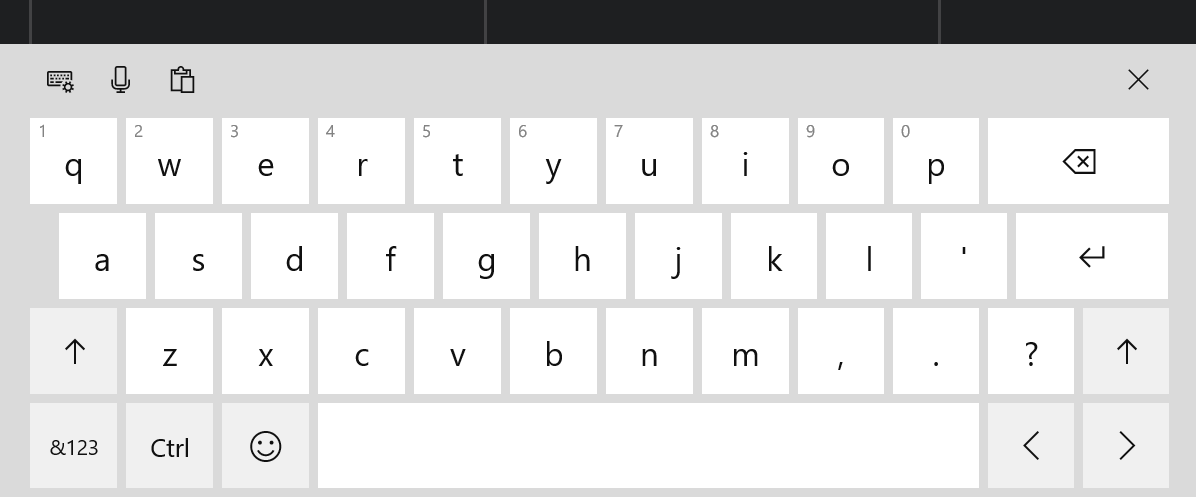 Click the X when you're done with it to get your screen space back. If you no longer need the Touch Keyboard, you can long click the taskbar again, and click Show Touch Keyboard Button again to hide the button. It shouldn't hurt anything to leave it there if you like having it there though!