Find/View a Product
Once they're created, all of your Products will live on your Product Page. This article will show you that page and how to find your Products on it.
Step 1 - Navigate to Product Page
Once you're logged in, begin by hovering over Commerce in the Management Menu.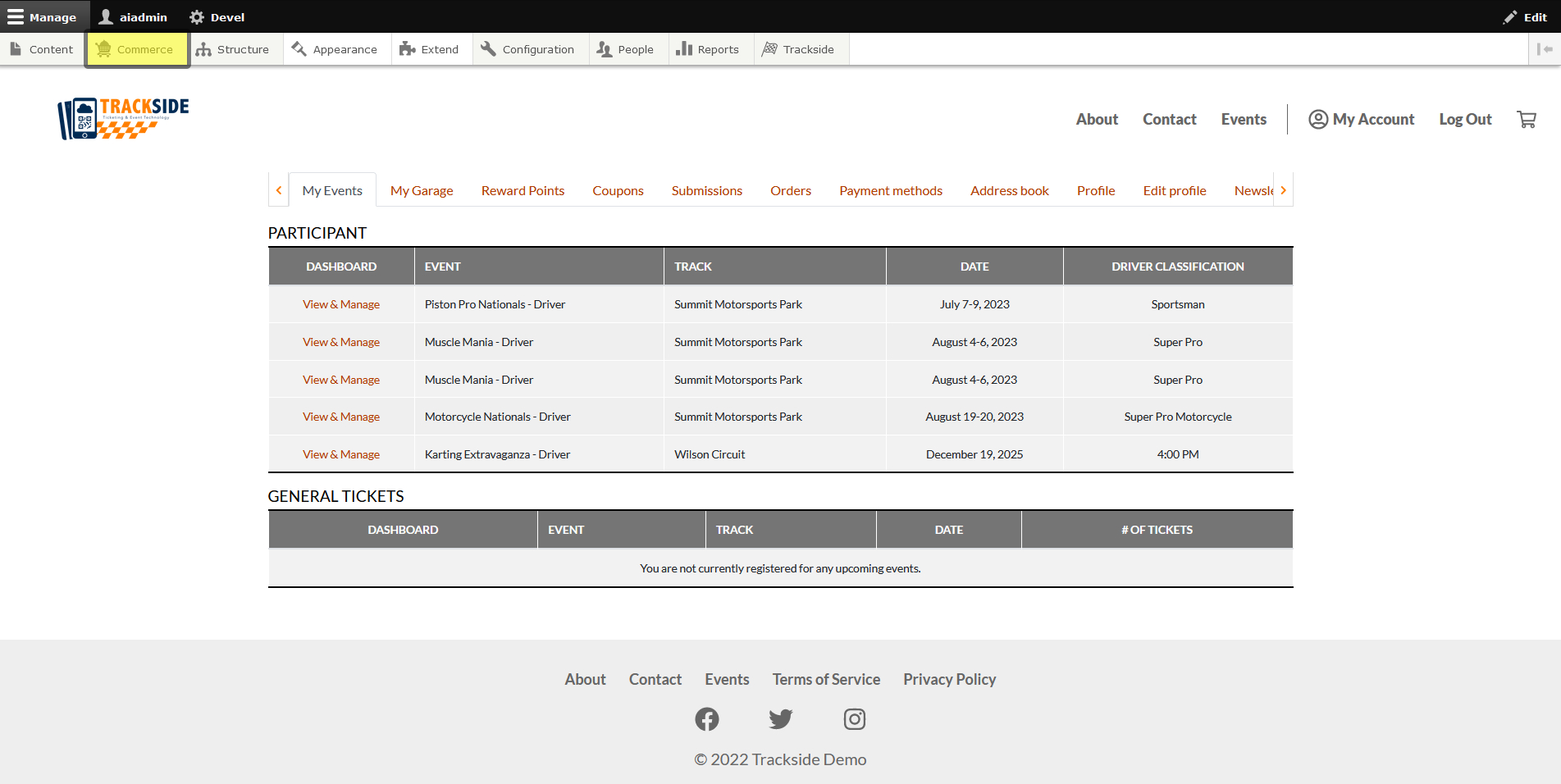 Then click on Products.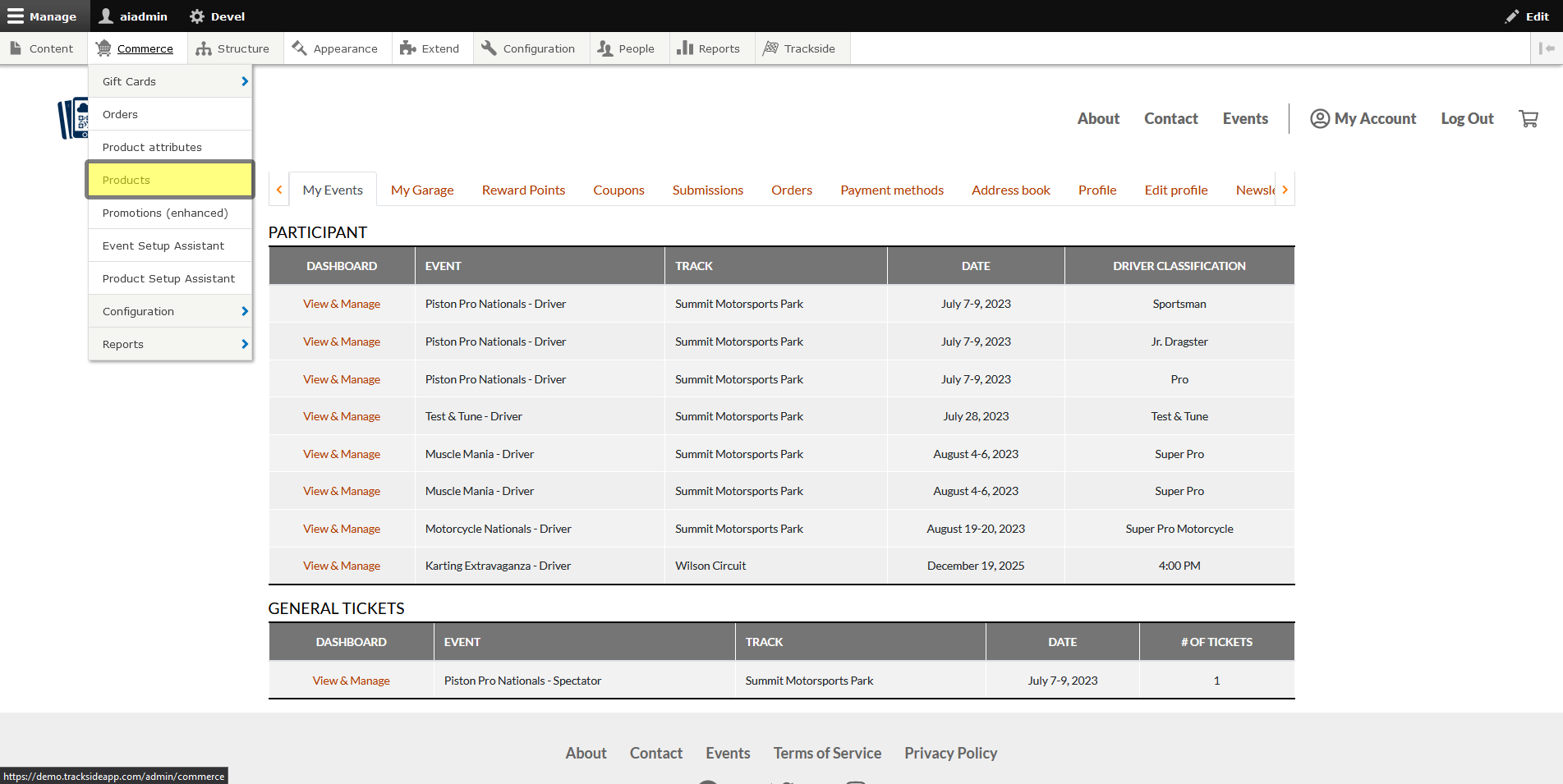 Step 2 - Find your Product
Once you're on the Product Page, There's a couple options for searching listed to help you find your Products. You can filter by Product Type, or just search the Title if you know specifically what the Product is named in your Trackside. You can combine these two also to really help narrow down results.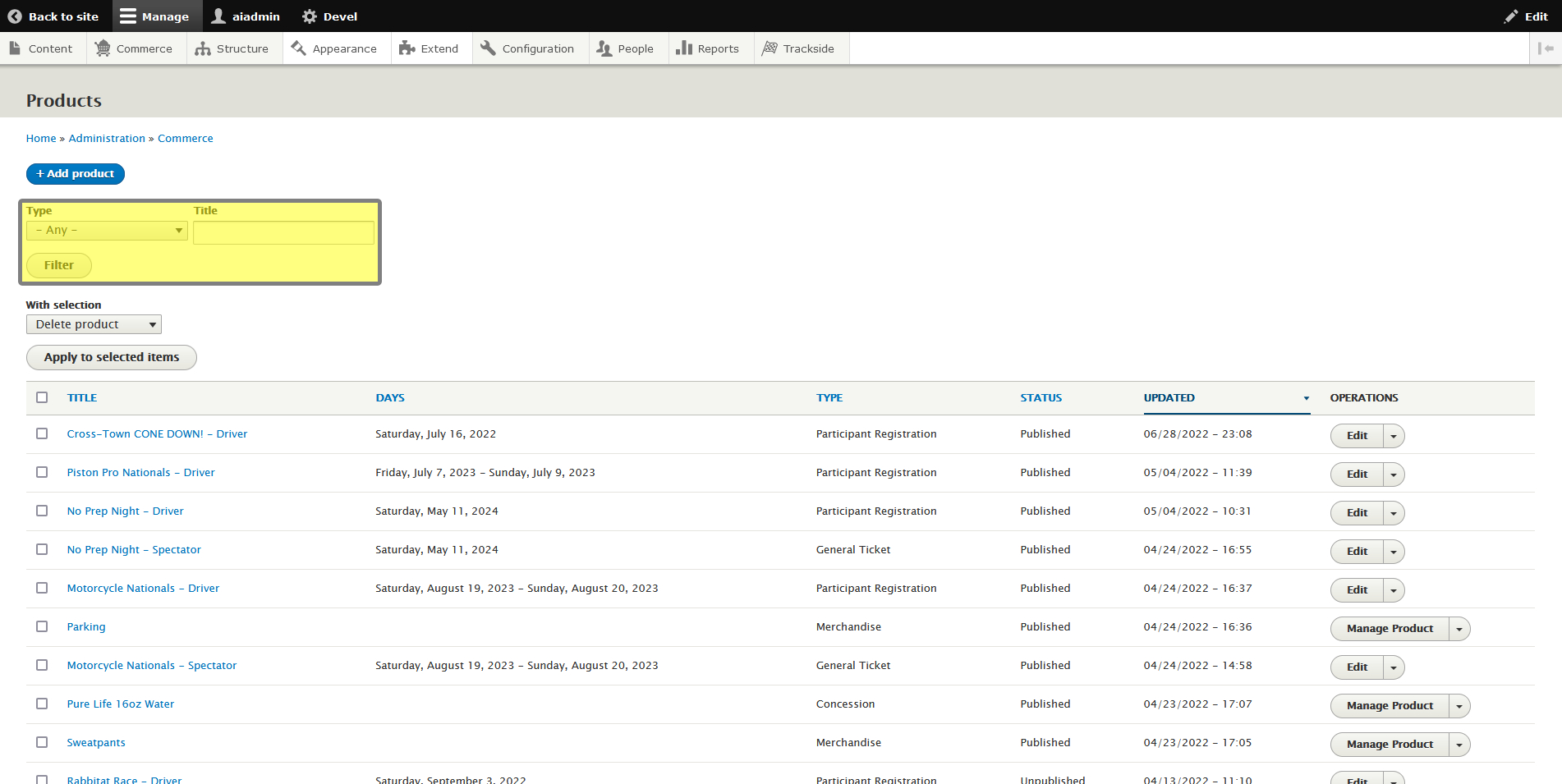 Step 3 - Viewing your Product
Once you've narrowed down what you're looking for with the search, you can view the Product by clicking on it's name under Title.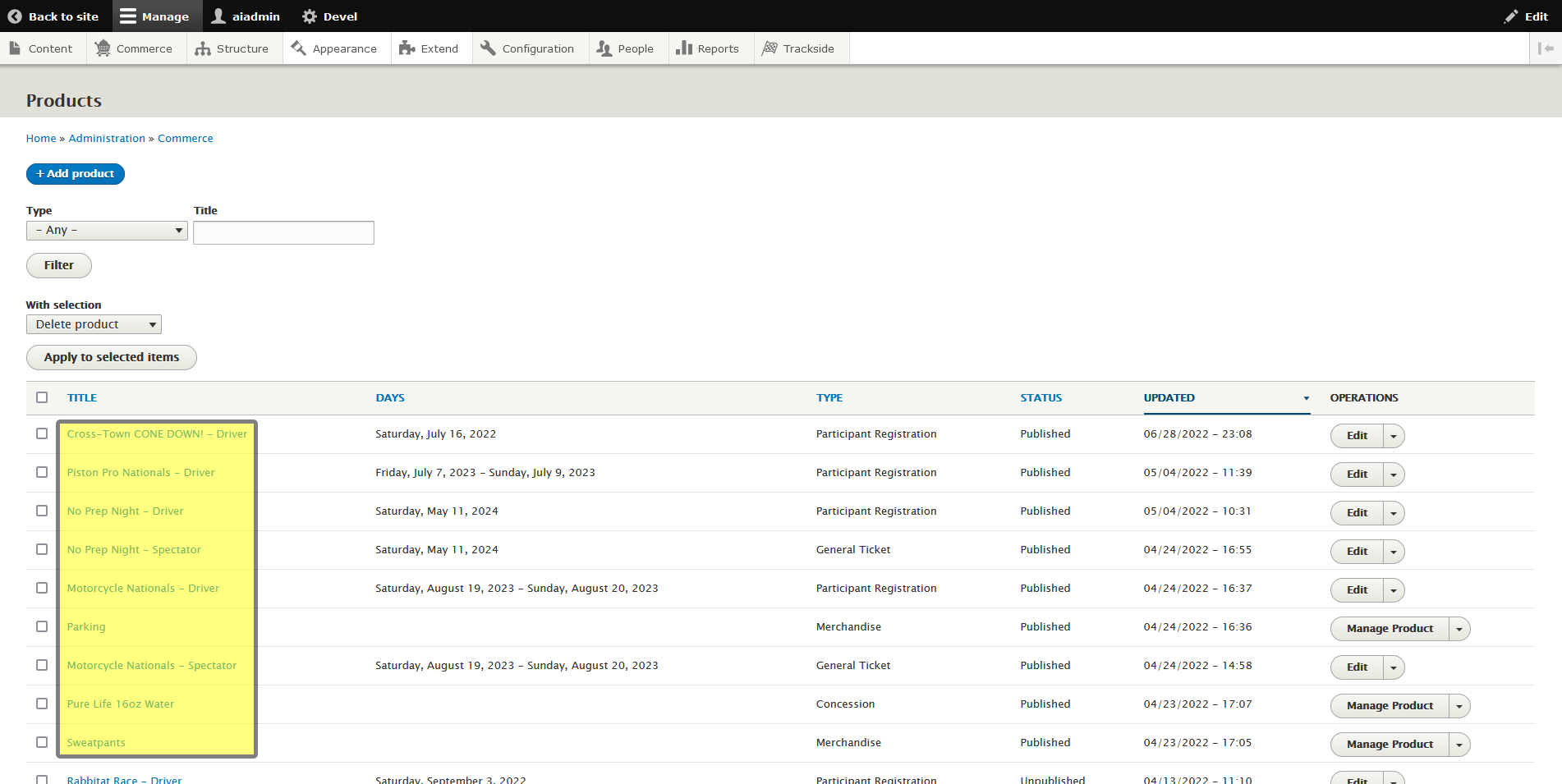 For tickets, this is going to take you to the Participant Registration Product Page or General Admission Ticket Product Page. If you click on the name of Concessions or Merchandise, this will take you to a similar page for those products that is unused in the current configuration of Trackside. No one's going to stop you from registering for a hot dog though if you want.